Nowadays, videos play a major role in entertaining yourself and it comes in different formats. One such format is MP4 which is also known as MPEG4. The files are based on MOV format and consist of audio, video along with other information.
The files are in large size and totally depend on the compression codex. But at the same time, there is a high chance of getting file corruption because they extend in physical media. So here also, similar to another file format, MP4 file also gets damaged due to several reasons. Here, users cannot access the files and the file becomes unreadable.
Therefore, it is very important to fix this corruption so that you can access the file. So read this blog completely and know some of the best ways to fix unreadable MP4 video file issue.
What Are The Common Reasons Behind Unreadable MP4 File?
But before you know how to make MP4 readable let us know several causes behind the corruption of the MP4 video file:
Header corruption of MP4 files due to virus or malware infection
Improper system shutdown when MP4 file opened in media player.
While transferring the MP4 video file if there is any interruption then it may get damaged.
Conversion of MP4 video files to other video file formats.
Well, in order to fix unreadable MP4 file problems, you will require a reliable third party MP4 file repair tool.
What Are The Ways To Fix Unreadable MP4 Video File?
In order to fix unreadable MP4 video file, you should try out the below-given solutions. Follow them and see which one works better to make the MP4 file readable again.
Method 1: Try To Play Your Unreadable MP4 File Using VLC Player
If your MP4 file is not playing on your system and showing unreadable error then you should try to play it using a VLC media player. There is a chance that your video file might play in the VLC player and you can overcome the issue easily.
Simply transfer your .mp4 files to any other system and then play them using a VLC player.
So what you need to do is:
Open your MP4 video file
Then right-click on that particular file > select Open With > select VLC option
That's it. Now your corrupt video will begin to play.
Method 2: Convert Unreadable MP4 File To VLC
We all know about VLC media player that plays almost every video files easily without any problem. But at the same time, very few people know that it can also repair corrupt video files.
When your video file like MP4 or MOV files doesn't play or have some error then don't panic, use the VLC player to fix the damaged MP4 files again.
Here are the steps to follow:
Download the VLC media player and install it on your system. Now run it and open the Media menu
From there, choose Convert/Save button > select Add and find the damaged video file
After that, tap on Convert/Save button > Convert > select profile from the dropdown menu.
Next, tap on the Edit Selected Profile option and after that, rename your output file. Once finished, tap on Start.
Hopefully, now your MP4 file is repaired and you can play it on VLC without any issue.
Method 3: Change The File Format Of Unreadable MP4 File
As you know the VLC media player has lots of features so it can repair movie files easily. The media player has an in-built feature to fix AVI video files.
Follow the steps:
First, right click on unreadable .mp4 file > select Rename
Now change the file format to .avi and then click Enter
Next, launch VLC > tap on Tools > choose Preferences
Then, go to Input/Codecs and the window will open
Under Files in the Damaged or Incomplete AVI file, choose Always Fix and then tap on Save option
And that's it, try to play your unreadable MP4 file.
Method 4: Use Video Repair Software To Repair Unreadable MP4 File
Video Repair is one of the best and unique software that helps to fix unreadable MP4 video file without any problem. This repair tool works effectively to play the video file without affecting the original video quality.
It does not matter whatever reasons have made the file damaged or corrupted, this amazing repair software easily fix unreadable video files without further damage. It allows you to preview the files before recovery where a portion of your fixed video file is played. It supports other video formats as well like MOV, MKV, etc. apart from MP4.
Steps To Fix Unreadable MP4 Video File
Step 1: Download, install, and launch Video Repair software on your system. Click on 'Add Files' to add corrupted video files.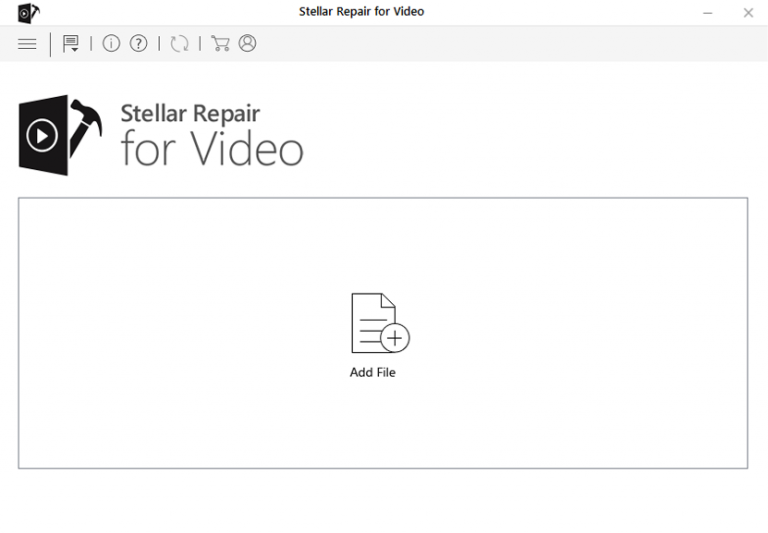 Step 2: Click on the 'Repair' button to begin the repairing process. This start repairing your added video files one by one.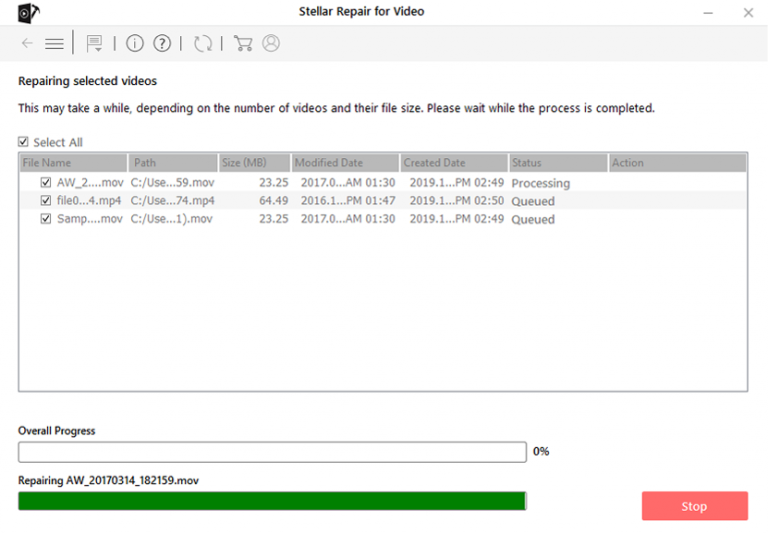 Step 3: You can click on 'Preview', in order to preview the repaired video file within the software and click on the 'Save Repaired Files' button to save the repaired videos at the desired location.
What Are The Precautions To Take To Avoid MP4 Getting Corrupted?
It is very important to take preventive measures so that your MP4 files don't get damaged or corrupt. Here are a few of the precautions mentioned below:
Don't open the MP4 video file using the appropriate media player
Check the storage space before you save your MP4 files or transfer them to any other place
Avoid any kind of interruption while transfer of files so that no files get damage
While changing the file extension of MP4 files, always use the appropriate process
Conclusion
The issue of an unreadable MP4 video file is a common thing to come across by several users. This usually happens when the file is corrupted or due to header corruption or some other reasons. However, there is nothing to worry as there are ways to fix the error.
This blog completely describes how to fix unreadable MP4 video files. The best and quick fix for the error is by using the Video Repair tool. This is a reliable tool that easily repairs any kind of corruption issue on the MP4 file.
Steven Telfer is a senior writer at filerepairtool.net. He is a technology expert having over 4 years of experience and loves to write in different subjects like Video Repair, Microsoft Excel, QuickBooks, Word & others. He has a Master's degree in Computer Application and has solve many technical problems. In free time, he loves to read books and do research work to grow in his field.