Have you planned to watch movie with your buddies, but you are not able to do so because of a corrupt VOB file. It happens several times that due to some astonishing reasons you are not capable to watch the saved VOB videos. This major issue is faced by almost every user at any instance of their life.
 Due to some particular errors corruption may occur in the video. In this circumstance, the videos which have been stored previously cannot be accessed. Not anymore, you just have to repair VOB video files. Here we will talk about some solutions which will help you out to get rid from corrupt VOB file.
But before I proceed to further details, let's know more about the VOB file format.
What is VOB File?
A VOB file (video object) is a video file contained in DVD-video media, which is usually stored in the VIDEO folder at the root of DVD. It contains the actual video, audio, subtitle and other navigation or menu contents in stream form.
What Makes the VOB File Corrupt?
Let's know a bit more about the causes which make VOB file susceptible to corruption and makes it corrupted at the end. Avoid the below-mentioned practices to decrease the chance to get rid of finishing up with corrupt VOB file.
If you have not completed the extraction process and if you have started the extraction procedure, make sure that the procedure get's completed.
If any breakdown or issue occurs in the hardware- to get rid of this situation, try to contact a technician or expert..
The file system corruption will eventually result the corrupted files.
Virus and malware attack. To get rid of this issue, you need to install an antivirus application in your system and you need to scan your computer frequently.
Your video files may get harmed by copyright protections.
How to Repair Corrupt VOB File?
After we have talked about the VOB files, it may have made a patent idea of what is VOB file and how corruption occurs in VOB files. Now let's know about the solution to repair the corruption in VOB files..
Solution #1: Try to Change the File Type
If you want to repair the corruption of video the first and leading step you need to take is to change the file type. After you change the file type it increases the probability to play the video in your video player without facing any problem.
So, if any person is going through the same problem may try changing the extension of VOB to MPEG. You can also use different online conversion platforms to convert the video file; VLC Media Player is the most known conversion platform where you can do the same.
Solution #2: Try to Play the VOB File on Other Media Player.
Another easiest way to repair a corrupt VOB file is to play the file with a different media player. If you are using the inbuilt video player to play the VOB file then you should try playing it with VLC media player. It may run well on VLC. Sometimes, different media players have different codec's which support the video file type. If your media player have required codec's. It will be played on the particular media player.
Solution #3: Try to Fix Corruption with VLC Media Player
VLC Media player is a marvelous media player, it is not just used to play songs and videos it can also be used for other purposes too. There's one feature on VLC to repair the corrupt video files. To start repairing the video files with the help of VLC media player, follow the steps given below:
Step 1:  Click on "tools" option and select "preferences" from the menu.
Step 2:  Select the option "input/codecs" from the category.
Step 3:  Look for the files section, and select "always fix" from the options. Click on "convert and save" once done.
solution #4: Best way to repair corrupt VOB file
It does not matters for what matter is the video file corrupted, by using this powerful video repair tool you can easily fix the issue without any problem. Whether your VOB file is corrupted or mp4 file is corrupted, broken, not playing, unreadable, froze, black screen etc. By using this video repair tool you can fix all these issues.
Follow The Steps Below To Repair MP4 File
Step 1: Download, install and launch Video Repair software on your system. Click on 'Add Files' to add corrupted video files.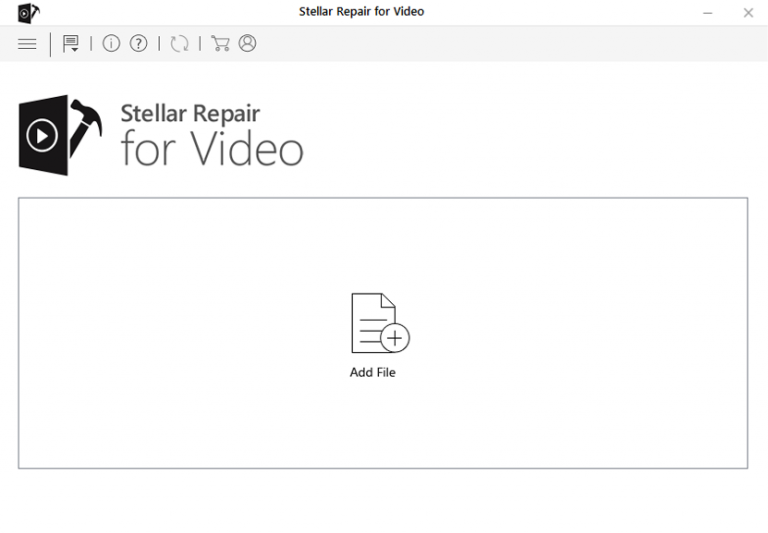 Step 2: Click on the 'Repair' button to begin the repairing process. This start repairing your added video files one by one.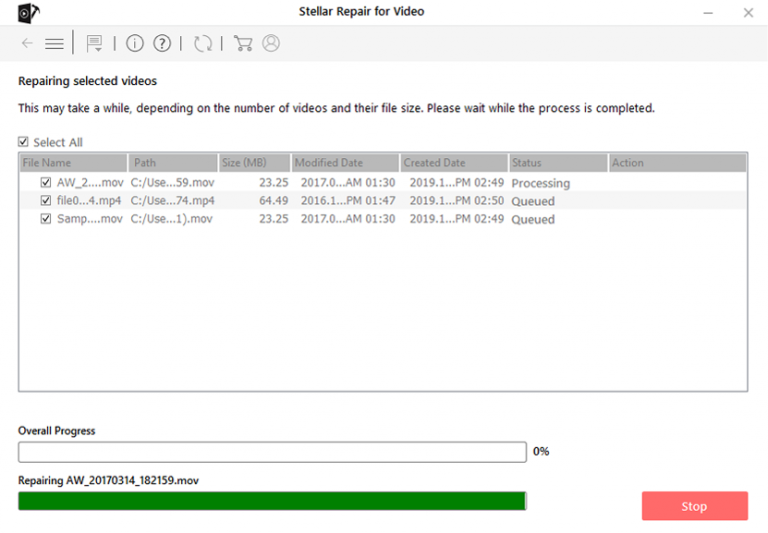 Step 3: You can click on 'Preview', in order to preview the repaired video file within the software and click on the 'Save Repaired Files' button to save the repaired videos at the desired location.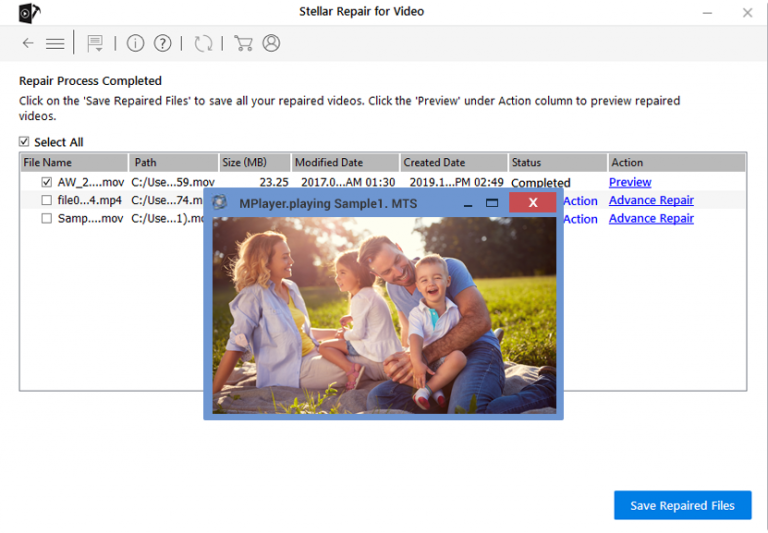 Solution #5: Fix for Mac users
Quick time is known as a key application for Mac users. It has various advanced features which supports a broad range of audio and video formats. One of the best feature of the quick time application is that it can fix corrupt or damaged video files very easily and efficiently. This is a easy and simple process.
To process the quick time player on your mac, follow the steps given below:
Step 1:  Go to the menu bar and click on the "file" option.
Step 2:  Go to the "open file" option and browse the file location and then select the corrupt VOB file.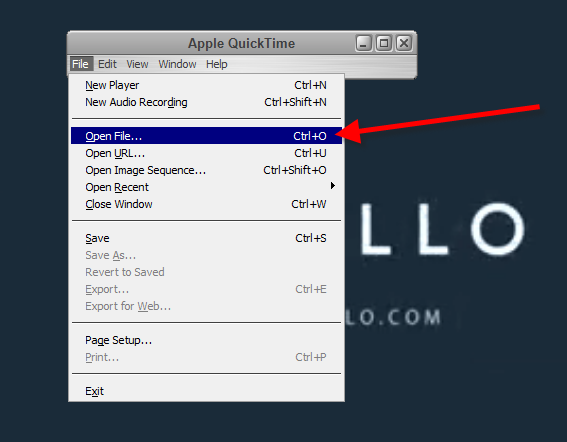 Step 3:  Once you have selected the file, clock on the "open" option
Step 4:  A pop-up error message is displayed that file cannot be played or opened.
Step 5:  At the bottom of the pop-up window, click on "resolve file" button. This will automatically repair the file and you can play the file effortlessly. You can save the changes by saving the file.
Even though Mac OS is more safe and secure from virus and malware infections but it can still be a sufferer of it. You are always recommended to install antivirus software. You can delete or fix the infected files or applications with the help of antivirus. Regularly scanning and cleaning up your computer can also avoid such damages to the files.
How to Prevent Damaged VOB Video Files
There are many reasons which can make VOB files get lost, corrupted, damaged from malware attack, accidental shutdown of the device, accidental formatting, emptying the recycle bin, and memory card errors. Sometimes, these corrupted VOB files can be very tiresome and annoying.
Your VOB files can be easily prevented from damage and corruption by following these tips:
Before formatting them, check the device storage for a small number of times.
Evade using the digital appliances when their battery is low as it can result in loss of data and damaged files.
Use the best antivirus software to protect your device from virus infection and malware attack.
Avoid removing of files during the transferring process.
To prevent the loss of data and important files always backup
Check the files carefully before shift deleting them.
Refrain the avoiding the warning messages as data can also be lost while avoiding them.
Conclusion
In this article, we have discussed about how we can repair the corrupt VOB file. We talked about the facts which can create corruption in a VOB file. We discussed multiple manual solutions which can help you get out of these problems. Hope this article helps you out.
Steven Telfer is a senior writer at filerepairtool.net. He is a technology expert having over 4 years of experience and loves to write in different subjects like Video Repair, Microsoft Excel, QuickBooks, Word & others. He has a Master's degree in Computer Application and has solve many technical problems. In free time, he loves to read books and do research work to grow in his field.